South Korea's First Automatic Parking Service Technology
On December 2020, RoboSense's partner ControlWorks, the South Korea's leading autonomous driving solution company, formed a consortium with Hanyang University ACE LAB and LG Uplus and held an online news conference to release the South Korea's first 5G automatic parking service technology with demonstration on public roads of Sangam-dong, in Seoul. Once the driver designates a parking spot with his or her smartphone application, his or her vehicle will then drive through public roads on its own and part at the designated spot of a parking structure.
您的浏览器暂不支持播放该视频,请使用浏览器急速模式,或升级至最新版浏览器。
△The demonstration video of 5G L4 automatic parking service technology
The consortium announced that it had conducted 137 private tests on an 800 meters path from YTN News Square in Sangam-dong to Sangam 1 Public Parking Structure and achieved 100% accuracy. It had conducted tests using Hyundai Motor Company's Genesis GV80 that was at a level 4 of driver assistance technology and equipped with five LiDAR (Light Detection and Ranging) sensors from RoboSense and radars and cameras. Although the vehicle was at a level that did not require an assistance, a driver had to be in the vehicle throughout the tests based on a South Korean law. Although there were five crosswalks on the path, there was not any single accident during the entire tests. The Sangam-dong area where the tests were conducted is a testbed for C-ITS (Cooperative Intelligent Transportation System) project, and the vehicle was able to receive information from signals in just 0.1 second through communications network.
The LiDAR-equipped 5G autonomous driving system of is much safer than the previous version using traditional camera concepts. In addition, they have developed and applied AI-based surrounding environment recognition system, 5G C-V2X-based (Cellular Vehicle to Everything) signal recognition system, accurate map construction and accurate location recognition system, and surrounding environment information-based travel route formation and vehicle control technology.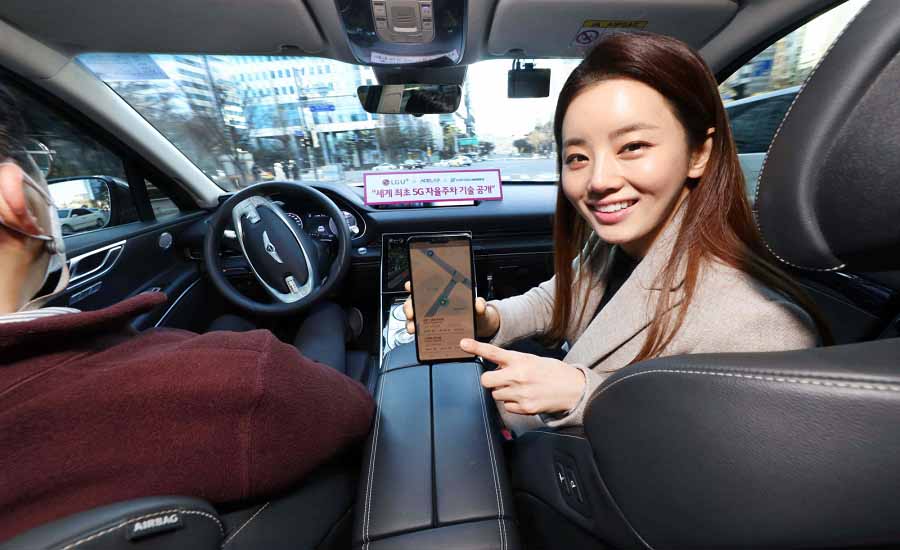 The environment perception sensors play a key role in safe autonomous driving and parking. The RoboSense LiDAR deployed on the autonomous vehicle can accurately detect the road conditions around the vehicle body to provide essential information for autonomous vehicle decision-making, ensuring self-driving vehicles to accurately and safely complete the entire automatic valet parking process.
President Park Seung-beom of CONTROLWORKS said, "Mobileye, the world's top camera sensor supplier, has also acknowledged the necessity of LiDAR in autonomous driving. Cost is the key to the mass production of LiDAR. RoboSense LiDAR meets all requirements of mass production for automotive LiDAR, including stability, reliability, manufacturability, high performance, and low cost."
Original press release:
https://english.etnews.com/20201126200003